STANICO going into 2021 with optimism
STANICO reflections going into 2021 with new tenants in the Dutch THORNICO Building; one of them being, the leading Dutch Group of companies in the field of health and safety service, re-integration, addiction treatment etc. Zorg van de Zaak.

Like for most companies in the real estate business, 2020 has been and still is a year where generally speaking the adage; ".....sit tight when getting shaved" sounds pretty much to the point.
However, we had to act very swiftly and proactive when we got confronted with the lockdown in the countries where our buildings are located.
Proactive mainly towards our tenants, among which restaurants, in terms of - among other things - securing our (rental) income. Even though there was some uncertainty, we managed to secure nearly 100% of our existing rental income in great collaboration with our tenants.
Obviously, the COVID-19 lead us to a close-to-standing-still-situation when it came to the rental pipeline. Prospects are still waiting until the storm has gone. Companies are looking for flexible office spaces uncertain about the number of m2s they will need in the future. Also considering working from home being the ''new normal!''.
A lot is, either way, still very uncertain, and we can only await what the near future will bring and take it from there.
New tenants
Despite the slow business - and an ongoing semi-lockdown again in Holland - we, in November, managed to close a couple of new leases, one of them actually, a relatively big fish in terms of m2's and positive financial impact.
Zorg van de Zaak, the leading Dutch Group of companies in the field of health and safety service, re-integration, addiction treatment etc. will be renting as from March next year approx 1.400m2.
Due to these new leases and not to forget, two other relatively large leases which commenced just before COVID-19 hit the market. Also since we did not lose existing tenants, the year 2020 hasn't been bad at all when it comes to our letting position.
However, the impact of the ongoing lockdown(s) in our parking house in R'dam is enormous. We have had a very large drop in turnover/income and of course, this as such, is of immense influence on the bottom line results for 2020.
When it comes to the Danish portfolio, the situation is more or less similar. We have had no significant problems with existing tenants and no additional, material, vacancy. Financially we have had a very good year, both in terms of income as bottom line!
All in all, and so far, STANICO has performed well.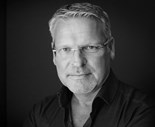 Ronald Bouwens, CEO, STANICO

Meet this year's global award winners in our three THORNICO Award categories; Company Karma, Idea and Synergy.

Meet this year's MyKarma Project winner Ozge Sabuncu and learn more about her fantastic project, One Bag = One Hope.

When we build new production and logistics facilities within our group, we need to consider the green transition in the process. Read more about our investments in i.a. solar energy, here.